Wallis Zeta Potential Analyzer
WALLIS is an innovative zeta potential analyzer dedicated to the characterization of nanoparticle suspensions. It is based on a revisited and modern version of the Laser Doppler Electrophoresis (LDE) technique offering a unique and unequaled measurement resolution. It is complementary to the Cordouan's VASCO particle size analyzer to study colloidal solution stability and properties. Zeta potential (ζ) is a fundamental properties of colloidal suspensions. Basically ζ is intimately related to the number of electrical charges attached to the surface of the particles when immersed in a solvent. It is thus linked to particle-particle interaction and formulation stability in a very complex way described by physical models like the Electrical Double Layer (EDL).
Key benefits
No electro-osmosis
Artifact free measurements
Improved LDE technology (LDE)
Efficient, reliable and simple
Enhanced resolution
Times better than usual correlation technology
High-resolution measurement
Accurate and repeatable zeta potential analysis
Easy to use and intuitive graphical user interface (GUI) software
Turn key operation
New material for long life electrodes
Reduced maintenance and consumable; cost effective
Designed for standard disposable and quartz cuvette
Easy to fill; compatible with organic solvents and high-pH suspensions
---
Vasco Particle Size Analyzer
CORDOUAN Technologies offers leading VASCO serial instrumentation for all types of particle size analysis and characterization from the nanometer up to few microns. Measurement of particle size distribution is routinely carried out across a wide range of industries and academics research. Nanoparticle size distribution is often a critical parameter in the manufacture of many products from the advanced research up to the end product.
---
Magellan NP Trace Analyzer
Offers measurements of the size distribution and concentration of nanoparticles traces in water, based on Laser Induced Breakdown Detection (LIBD) technique.
broadest particle size measurement range from 10nm to 1um
concentration range of 104 – 1011 part/ml
Static or flow through cell, at variable flow rates
online and under pressure measurements capabilities
sensitivity up to 10000x superior to conventional light scattering techniques
no sample preparation needed
---
ARAGO Refractometer


The ARAGO refractometer is dedicated to fluid refractive index measurements. Measurements can be made even on dark and concentrated liquids. Generally used in industrial process control to determine the concentration of elements in suspensions such as sugar, alcohol, mineral salts, etc.
No sample preparation needed (filatration, dilution)
sample cell easy to use (insensitive to bubbles)
---
Benchtop TEM LVEM5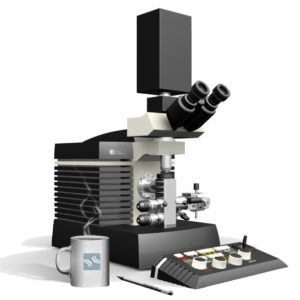 The first benchtop electron microscope that combines TEM, SEM, Diffraction and STEM imaging modes. It combines high resolution imaging with the small footprint of an optical microscope. A big advantage of using this system is that there is no need for cooling water, or a dark room.
Easy service
High Contrast TEM
Multiple imaging modes
---
For more information, please visit http://www.cordouan-tech.com/en